Welcome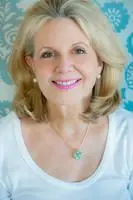 Today you have taken an important step on a positive path to growth and well-being.
As a humanistic, psychodynamically-oriented psychotherapist, I hope to help you grow into your full potential as a human being and lead a life that is worth celebrating. By utilizing newer neuroscience-based therapeutic approaches designed to change the way your brain processes information, we will work together to change long-standing neurological, emotional, cognitive, and behavioral patterns that may be holding you back from experiencing a more fulfilling and meaningful life. We can work together to heal distressing memories, resolve challenges in your life, create a sense of inner well-being, and visualize a positive future.
If you are seeking help to recover from a recent or past trauma, to relieve symptoms of anxiety, depression, or chronic pain, or are seeking extra support and guidance through a challenging life situation, including interpersonal relationship challenges, I look forward to working with you to achieve your goals. To learn more, I invite you to explore this website.
Please call or e-mail me for a therapy consultation today.