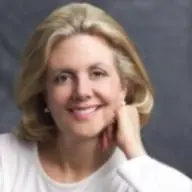 I am a Licensed Mental Health Counselor in Washington state, specializing in helping individuals recover from trauma. I have maintained a private psychotherapy practice in Seattle, WA for over twenty years. I previously worked at Group Health Cooperative as both a mental health counselor and a chemical dependency counselor. I also work as an executive coach and career counselor, helping individuals in the work place develop their leadership ability and career potential.

I became a psychotherapist in mid-life, following a calling to relieve suffering and help people develop into their full potential. As a young person, I had hoped to make the world a better place by changing large systems and organizations. I therefore worked in both government and business, focusing often on organizational development and change. Experience taught me,however, that the most effective change happens by a change in consciousness, one person at a time. I therefore went back to school to learn more about how this happens. Always intensely interested in and curious about people,I found a career in the field field of psychology exactly the right fit for me. In both my business and psychology careers, I have been privileged to work with extraordinary people. I have coached, mentored, and counseled people to help them create more fulfilling lives; but certainly I have learned as much or more from them as I have taught. I have worked with a diverse group of people in terms of ethnicity, socioeconomic background, and sexual orientation.

I began my psychology career as a family systems therapist, evolving over time into a psychodynamically-oriented therapist. After much study of trauma and its effects on people, I may best be described as practicing an interpersonal neurobiological approach, emphasizing somatic psychotherapy.
Education
Master of Arts (MA) in Psychology from Antioch University, Seattle
Master of Business Administration (MBA) from Stanford University Graduate School of Business
Bachelor of Arts (BA) from Smith College

License, Certifications & Awards
Licensed Mental Health Counselor (WA) #LH00005541
Board-Certified Diplomate, American Psychotherapy Association
Facilitator/Trainer in Somatic Transformation (2 year training program)
Therapist Certified in EMDR (EMDRIA)
Therapist Certified in Lifespan Integration
Certified Clinical Hypnotherapist (National Board for Hypnotherapy and Hypnotic Anesthesiology)
Additional Training
Veteran member of the Allan N. Schore Seattle Study Group
Certificate Program in Clinical Theory & Practice :Psychodynamic Psychotherapy with Adults (Wellspring Family Services one year training program)
Professional Activities and Memberships
I am a member of the American Psychological Association, Washington State Psychological Association, International Society for the Study of Trauma and Dissociation, EMDR International Association, the Northwest Alliance for Psychoanalytic Study. Former Board member of the Washington State Coalition of Mental Health Professionals and Consumers.